HERE'S WHY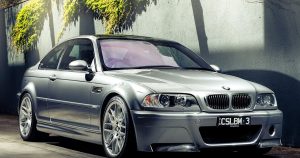 What's heating up the car collector market in 2020? While elite carmakers won't be creating their future designs simpler and cheaper anytime soon, there is a growing demand for a purer mechanical driving experience, largely unfiltered by electronics. They're known as "modern classics," and you might want to park one in your garage now before prices spiral upward.
Each year, collector-car insurer Hagerty publishes its Bull Market List of models that have risen strongly in value over the last 12 months and are likely to keep doing so. All but 3 of the 19 autos featured in the past two years are from the 1980s or later, and more than half are from the 2000s. This is partly explained by people in their 40s who are starting to have the means and the space to collect the wheels they plastered on their bedroom walls as teenagers in the '80s, and also by the fact that anything desirable from an earlier era is already eye-watering expensive.
But the growth in value of cars from the nineties and noughties, in particular, is driven largely by the sweet spot they occupy in motoring history. Sports coupes like an Acura NSX or a BMW M3 CSL can be fast by comparison with the latest models, but they don't feel like iPhones on wheels. Their cabins aren't festooned with screens, their electronic stability-control systems are usually simple and easily switched off, and you might have to (get to) change gears for yourself. Take one out on a Sunday after a week at the wheel of your modern daily driver, and you can reconnect with the automobile as a mechanical device. That's now a luxury, not a retrograde step, just as choosing a mechanical Rolex or Patek Philippe over an Apple Watch, which keeps better time, is a luxury.
Now you know what cars are heating up the car collector market for 2020. But perhaps you'd rather just look, not buy. Perhaps your idea of luxury is to leave the driving to Boston Corporate Coach™. We offer a choice of excellent vehicles in our fleet, designed to safely chauffeur you in style, whether for business or pleasure. Find out why Boston Coach is the industry leader. Please call 800-664-4480 to make your reservations or visit https://bostoncorporatecoach.com/reservations/. You can also download the Boston Corporate Coach app on Apple or GooglePlay.